Unison Research Max 1
R120,000.00
This new loudspeaker model from Unison Research model is designed to be matched, in particular, to the Unison Research valve amplifiers. For this purpose both the sensitivity ando the impedance were optimized. The Unison Research Max It is a two-way floorstanding reflex-loaded system, with substantial internal volume despite a compact footprint.  The two reflex ducts fire forward, making it easier to place the diffusers in the room. This speaker can also be used as front channel in home theater systems; with two pairs of diffusers (front and rear) you get an high-impact home theater presentation that does not require a center channel or sub-woofer.
The result is a definitive loudspeaker with full extension of the low frequencies, a speaker that is capable of reproducing high sound levels while being relatively easy to blend into the listening environment. You'll experience a clear and defined midrange and natural, extended high frequencies as well.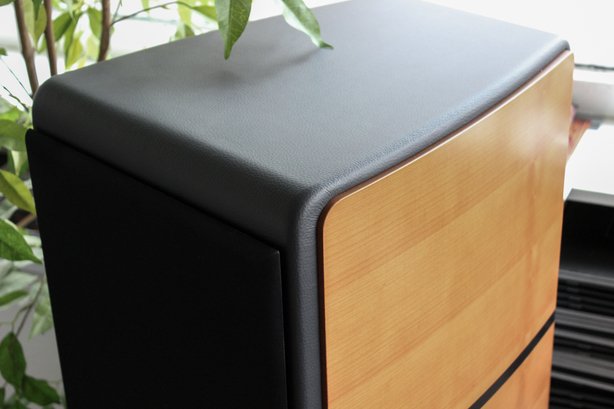 A west-coast studio monitor – 12-inch paper woofer, compression driver and bi-radial horns, but as expected, gorgeous leather and walnut cabinets to keep the wife happy and the neighbours jealous. It looks a lot more than its price tag of £5,000 per pair because the company has a lot of efficient practices.
Perhaps because Unison Research make valve amplifiers they recommend valve amplifiers and the impression has been formed that these speakers need valve amplifiers. This is not the case. The designer has incorporated equalization for both valve and solid state, selected by a rear-mounted switch.
You really need to hear them: you'll love or loath them. They certainly make us ageing hippies smile and reassured that yes, music reproduction was getting too refined. You need to hear them. Perhaps you need two systems, one for correct sound and one for enjoyment….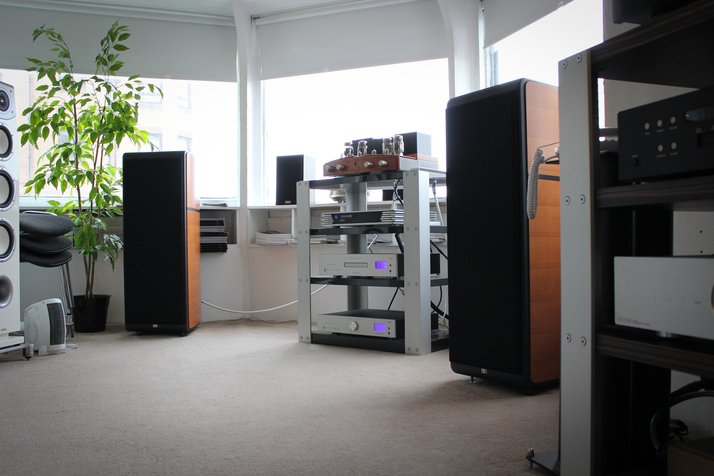 How to describe the 4429 / MAX-1 loudspeakers??
They are genuine studio monitors because they magnify the soundstage both in scale and in the micro-detail. You are immersed in a soundscape. Recording engineers need to hear immediately if anything is going wrong. But in these days this leads to clinical monitors used by many modern studios; painful and unpleasant. The traditional paper woofers with compression drivers coupled to the room with a bi-radial horn, well it has always worked wonders and in my opinion, it restores much of the magic that we have lost with high-tech and soulless Hi-Fi.
Let your interior designer go for the slim and shiny silver components, the Unison MAX-1 combines Italian flair, gorgeous cabinets and the potent sound of the seventies.
Description
System:Floor standing – front firing Reflex
Loudspeakers:1 woofer 12″
1 copression driver with titanium diaphragm 1″
Number of way:2 way
Frequency Responce:30-20000 Hz
Cross-over:Woofer: Low Pass 12 dB
Tweeter: hogh pass 12 dB
Crossover Frequency 2000 Hz
Power: 500 watt RMS
Amplifier:from 10 a 200 Watt RMS or more without clipping
Sensibility:94 dB/2.83Vrms/1 meter
Nominal Impedence:8 ohm
Room positioning: Close reflex ducts for near-wall positioning
Dimension :cm 95h x 35w x 45d
Weigth: 37 Kg