B&W CM10 Series 2
R68,000.00
This pair is in better than new condition. Only few months old.
Regards
I had to think for quite a while before I could come up with some negatives regarding the sound quality of these speakers. Sans grilles they may be one of the best looking speakers on the market in their price range, and quite beyond – the combination of the external tweeter, the single yellow Kevlar mid/bass driver above the two other woofers, all with their conical anti-resonance dust caps – no one is likely to mistake these speakers for any other that B&W. I might have preferred a different color than the black I was sent, but that complaint definitely belongs in the nit-picking category, as is easily ignored. Sonically, I thought that perhaps at times the B&W CM10 S2 sounded too good, that material that I knew for a fact was recorded with sub-par sound quality was actually quite listenable through this pair of CM10 S2 speakers. With their high level of transparency, I can only assume that this trait defines the adage "no one sets out to make a bad recording". All engineers, producers, and especially musicians attempt to convey to the listener their musical messages, and whether it falls short of an audiophile's perception of what makes a good sounding recording or not is sometimes not for us to judge. So I'm going to have to give the benefit of the doubt to the CM10 S2 as being able to unravel the meaning behind the music, as well as what's on the tape (or hard-drive… or whatever).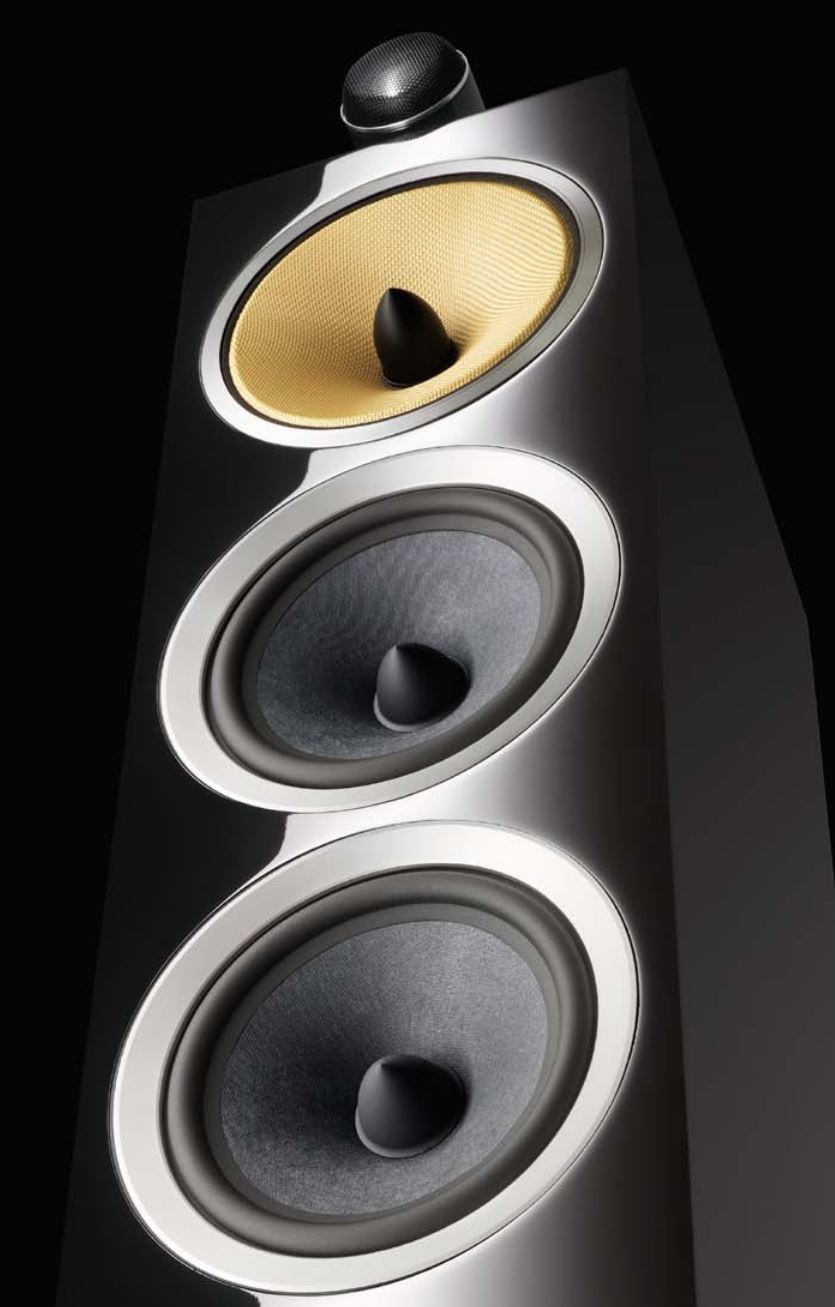 The Bowers & Wilkins CM10 S2 are fine, multi-driver, floorstanding speakers. The sound one gets from them is definitely going to depend on the associated equipment one is using, as well as what room they are placed within. This is not because these speakers are "picky". To the contrary, they sounded great with many different configurations of equipment set-ups that fed them. It is just that they are transparent, sensitive, easy to drive, great sounding speakers, so one will be able to hear what is upstream feeding them. But the listener will be rewarded with being able to hear what the musicians, engineers and producers meant one to hear – the sounds on the recording, and the meaning behind the music. This is because the speakers sound like music. One is going to have to spend much more money on a pair of speakers in able to come close to the quality of sound one is going to get with the B&W CM10 S2. Highly recommended.
Description
Bass port?
Rear mounted Flowport
Biwireable?
Yes
Drivers
1 x 25mm (1 in) Decoupled Double Dome aluminium high-frequency tweeter
1 x 150mm (6 in) woven Kevlar cone FST midrange driver
3 x 165mm (6.5 in) paper/Kevlar cone bass drivers
Finish
Gloss Black, Rosenut or Satin White
Frequency response (Hz)
45 – 28,000
Nominal impedance (ohms)
8
W x H x D (mm)
Width:
200mm (7.9 in) cabinet only
366mm (14.4 in) including plinthHeight:
990mm (39 in) cabinet only
1087mm (42.8 in) including tweeter and plinth but not feetDepth:
337mm (13.3 in) cabinet only
364mm (14.3 in) inc. grilles and terminals but not feet
Weight (kg)
33.5 (each)