B&W 683 Series 2 (x2), B&W 686(x2) and HTM61 S2
R36,000.00
The 683 S2 features a Decoupled Double Dome tweeter – technology evolved from Bowers & Wilkins CM10 speaker. The double dome design uses an extremely thin aluminium dome for lightness, surrounded by a thicker aluminium ring for rigidity. The result is a far more precise treble performance. And while the tweeter looks like it's part of the main speaker, it's physically separated in its own gel-filled cavity, so performance isn't hit by unwanted resonances or vibrations, for a more natural, spacious sound.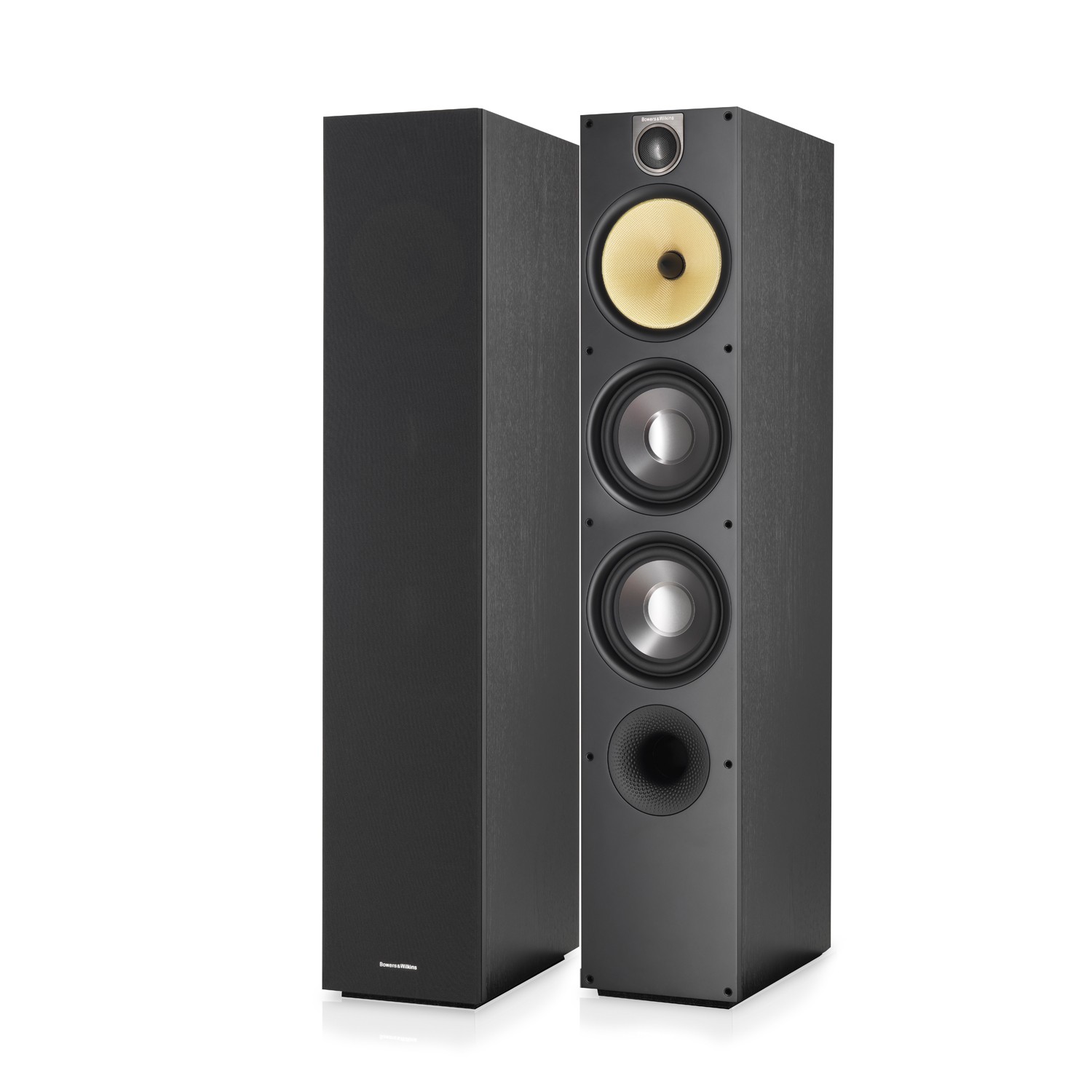 Serious and accurate bass performance is equally vital to such a room-filling speaker. That's why the 683 S2 features a new bass driver construction method, using a similar method of bracing to the tweeter with twin layers of aluminium. The richer, distortion-free bass response is sumptuous.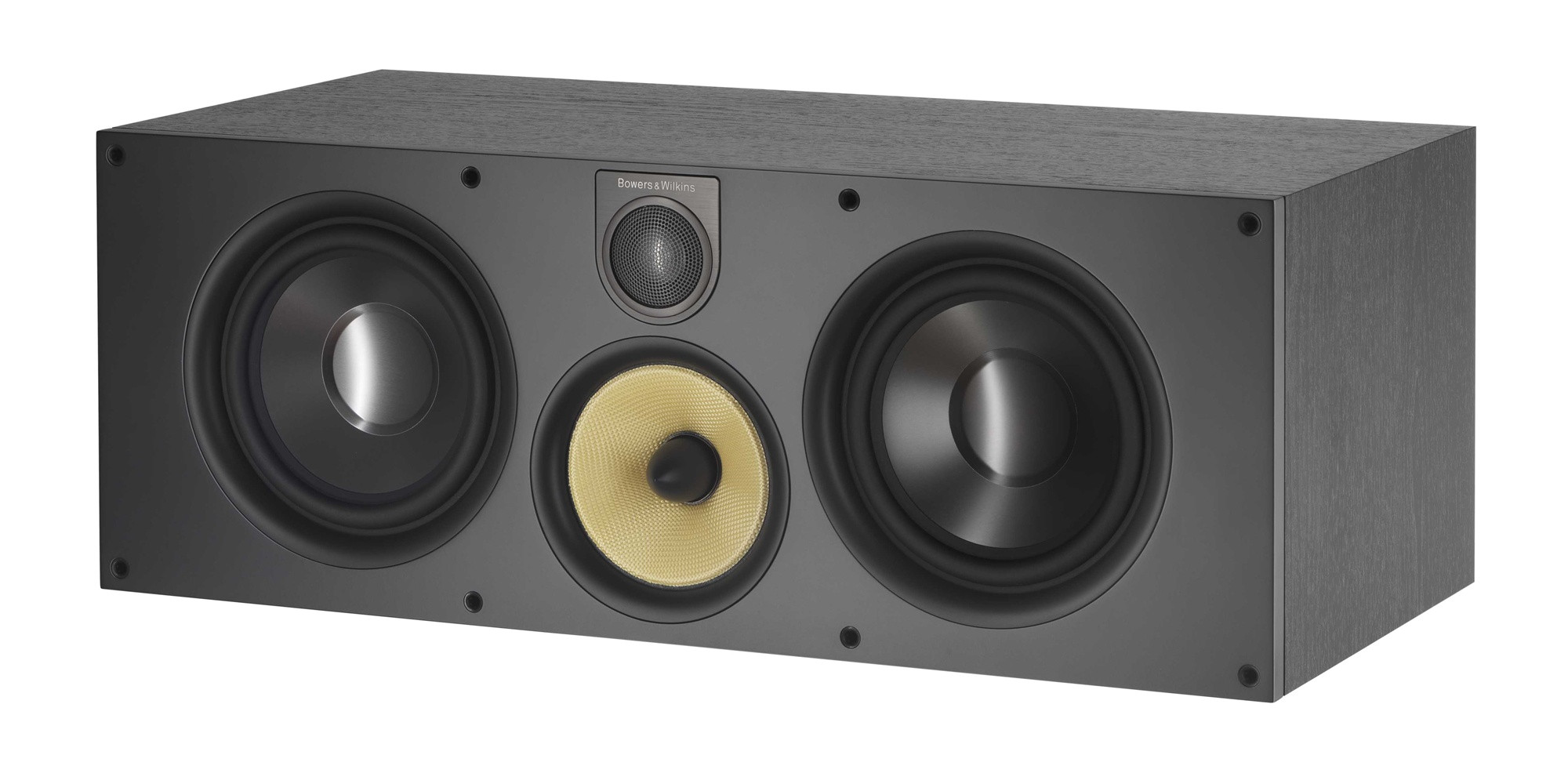 The HTM61 S2 now features a Decoupled Double Dome tweeter, ideal for delivering the clarity needed for dialogue. The double dome enhances rigidity without adding weight, for a more precise response, while decoupling the tweeter from the main enclosure removes unwanted resonances and vibration. The result is absolutely clear.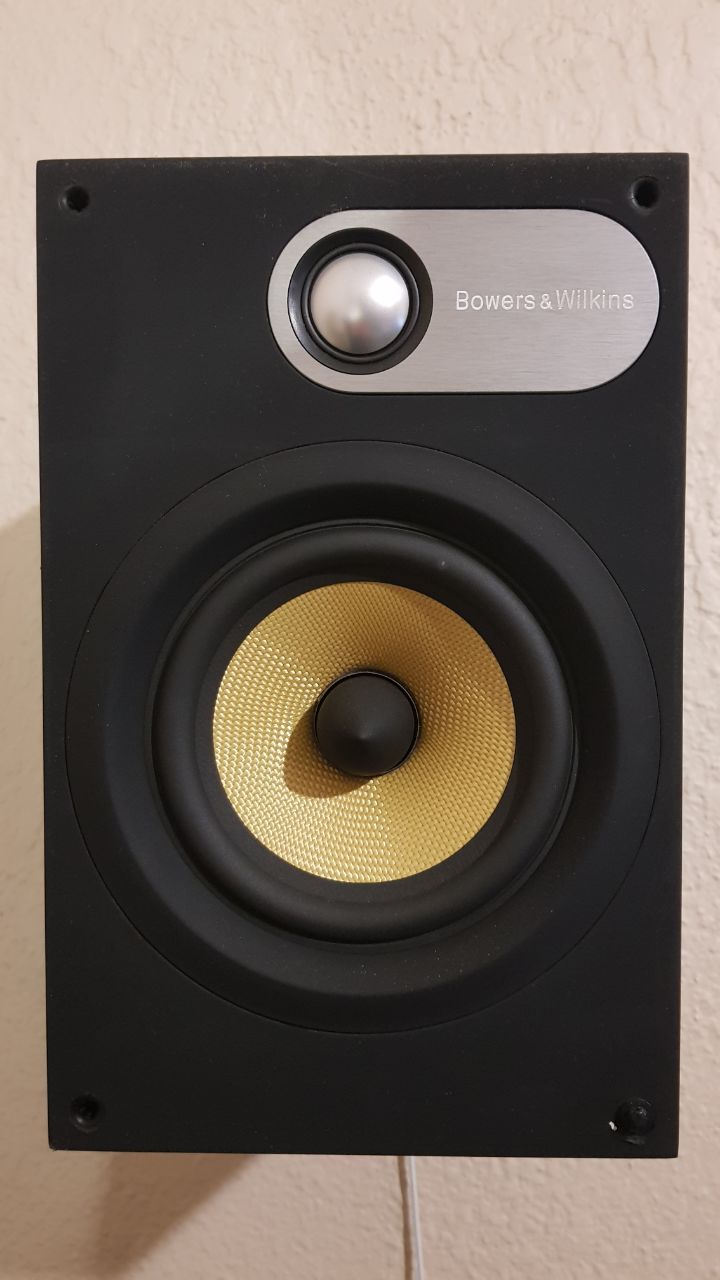 An ideal bookshelf or wall-mounted speaker, the 686 S2 is designed to fit into any space and still sound perfect. Its main driver is a 5-inch bass/midrange unit which benefits from a new 25mm voice coil which makes for a higher sensitivity speaker with bass more suited for placement near a wall.
Bass performance is vital but can often suffer in smaller speakers. Not in the 686 S2, however. That's because a front-firing Flowport, dimpled like a golf ball around the aperture for smoothly regulated airflow, delivers superior bass response without the risk of rattle. Its placement ensures the speaker cabinet is slimmer than predecessors and can be wall mounted without affecting performance.
Description
683 Series II
Technical features
Decoupled Double Dome aluminium tweeter with Nautilus™ tube loading
Kevlar® brand fibre cone FST™ midrange driver
Dual-layer aluminium cone bass driver
Flowport™
Description
3-way vented-box system
Drive units
1x ø25mm (1 in) aluminium dome high-frequency
1x ø150mm (6 in) woven Kevlar® cone FST™ midrange
2x ø165mm (6.5 in) aluminium cone bass
Frequency range
-6dB at 30Hz and 50kHz
Frequency response
52Hz – 22kHz ±3dB on reference axis
Dispersion
Within 2dB of reference response
Horizontal: over 60º arc
Vertical: over 10º arc
Sensitivity
89dB spl (2.83V, 1m)
Harmonic distortion
2nd and 3rd harmonics (90dB, 1m)
<1% 95Hz – 22kHz
<0.5% 120Hz – 20kHz
Nominal impedance
8Ω (minimum 3.0Ω)
Crossover frequencies
400Hz, 4kHz
Recommended amplifier power
25W – 200W into 8Ω on unclipped programme
Max. recommended cable impedance
0.1Ω
Dimensions
Height: 985mm (38.8 in) cabinet only
Width: 190mm (7.5 in) cabinet only
Depth: 364mm (14.3 in)
Net weight
27.2kg (59.7 lb)
Finishes
Black Ash
686 Series II
Technical features
Decoupled Double Dome aluminium tweeter with Nautilus™ tube loading
Flowport™
Description
2-way vented-box system
Drive units
1x ø25mm (1 in) aluminium dome high-frequency
1x ø130mm (5 in) woven Kevlar® cone bass/midrange
Frequency range
-6dB at 54Hz and 50kHz
Frequency response
62Hz – 22kHz ±3dB on reference axis
Dispersion
Within 2dB of reference response
Horizontal: over 60º arc
Vertical: over 10º arc
Sensitivity
(84)85dB spl (2.83V, 1m)
Harmonic distortion
2nd and 3rd harmonics (90dB, 1m)
<1% 110Hz – 22kHz
<0.5% 180Hz – 20kHz
Nominal impedance
8Ω (minimum 5.2Ω)
Crossover frequencies
4kHz
Recommended amplifier power
25W – 100W into 8Ω on unclipped programme
Max. recommended cable impedance
0.1Ω
Dimensions
Height: 315mm (12.4 in)
Width: 160mm (6.3 in)
Depth: 229mm (9.0 in) cabinet, grille and terminals
Net weight
4.6kg (10.1 lb)
Finishes
Black Ash
White
HTM61
Technical features
Decoupled Double Dome aluminium tweeter with Nautilus™ tube loading
Kevlar® brand fibre cone FST™ midrange driver
Dual-layer aluminium cone bass driver
Flowport™
Description
3-way vented-box system
Drive units
1x ø25mm (1 in) aluminium dome high-frequency
1x ø100mm (4 in) woven Kevlar® cone FST™ midrange
2x ø165mm (6.5 in) aluminium cone bass
Frequency range
-6dB at 42Hz and 50kHz
Frequency response
50Hz – 22 kHz ±3dB on reference axis
Dispersion
Within 2dB of reference response
Horizontal: over 20º arc
Vertical: over 60º arc
Sensitivity
88dB spl (2.83V, 1m)
Harmonic distortion
2nd and 3rd harmonics (90dB, 1m)
<1% 95Hz – 22 kHz
<0.5% 180Hz – 20 kHz
Nominal impedance
8Ω (minimum 5.2Ω)
Crossover frequencies
400Hz, 4kHz
Recommended amplifier power
30W – 150W into 8Ω on unclipped programme
Max. recommended cable impedance
0.1Ω
Dimensions
Height: 218mm (8.6 in)
Width: 590mm (23.2 in)
Depth: 304mm (12 in) cabinet, grille and terminals
Net weight
17.2kg (37.8 lb)
Finishes
Black Ash