Anthem STR Preamplifier
R80,000.00
This unit still has protective plastic on. Almost brand new!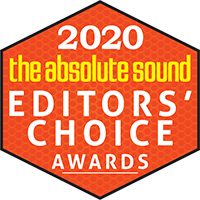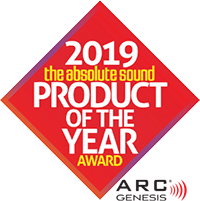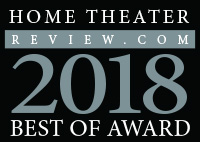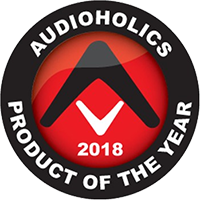 ---
The STR preamp is perhaps one of the most flexible and diverse two-channel preamplifiers I've ever seen. It offers state-of-the-art performance in every mode of operation handling analog and digital sources with equal ease. The connection options the STR preamp offers are virtually limitless and the home theater bypass mode is a Godsend for those wanting to merge home theater and two-channel systems together in perfect harmony. The STR amplifier puts forth impressive power figures for an amplifier in such a reasonably sized package that is refreshingly manageable to transport. The system works seamlessly together to reproduce music with fidelity at the very highest level, especially if care is taken to set up ARC properly.
—Gene DellaSala, Audioholics
---
Normally, I have a hard time listening to recordings for a period of time after enjoying the live experience, maybe for a day or so. Yes, it's probably setting an unnecessarily high bar but I guess I'm looking for the sort of emotional connection I get from flesh-and-blood musicians in an acoustically favorable venue when I sit down in front of my audio system. I got more than a little of that when listening to canned music with Anthem's STR electronics—it seemed that I wasn't nearly as refractory to the appeal of my favorite recordings. That's a distinction, for sure.
—Andy Quint, The Absolute Sound
---
With the STR pre-amp and power amp, Anthem has successfully migrated its innovation, digital signal processing expertise, room correction know-how and commitment to quality into the notoriously difficult high-end stereo environment. The pre-amp's versatility and the power amp's tremendous reserves make for a satisfying partnership, while also delivering as far as musical accessibility and engagement are concerned.
—Deon Schoeman, Audio Video
Description
High-resolution preamplifier section
Anthem Room Correction (ARC®) optimizes in-room response for perfect sound
Bass management for two subwoofers, in mono or stereo
Up-sampling of lower-resolution sources to 32-bit/192kHz
Asynchronous USB Audio Input supports 32-bit/384kHz PCM, and DSD 2.8 / 5.6 MHz sources
Coaxial, optical, and AES/EBU inputs up to 192kHz
MM and MC phono, balanced XLR, and single-ended analog inputs
Six pre-RIAA curves plus adjustable settings for playing older records accurately
Analog Direct mode
Adjustable analog input levels to match sources, minimize noise and prevent distortion
Graphic front panel display for easy setup and navigation
Balanced output for all channels including the two subs
Home Theater Bypass Mode works without having to turn power on and includes RCA/XLR input for two subs
Create up to 30 virtual inputs for setup flexibility
Controllable via Ethernet, RS-232, or supplied IR remote
Available in Silver and Black Finishes
Crafted in Canada